Dentures & Dental Implants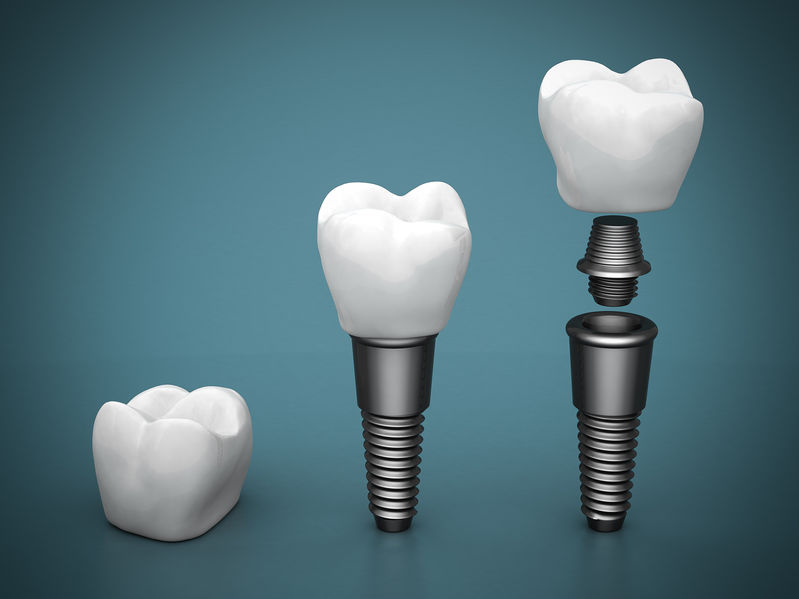 When you need to make the decision about replacing missing teeth, you have options. Dentures and dental implants differ in longevity, comfort and cost. At Waseca Family Dentistry, our professional, caring dentists will help you determine the right choice about dentures and dental implants.
Dentures
Dentures are fabricated teeth that can be removed and re-inserted daily. There are two different kinds of dentures, dentures that fit to your gums and consist of an entire arch of the teeth and partial dentures that clip onto your remaining natural teeth and consist of only several teeth.
Dentures and partial dentures should be comfortable and natural looking. It is our goal at Waseca Family Dentistry to create a natural denture or partial that no one will notice.
Reasons For Dentures
Complete Denture – Loss of all teeth in an arch
Partial Denture – Loss of several teeth in an arch
Enhancing smile and facial tissues
Improving chewing, speech, and digestion
Dental Implants
Dental Implants are an alternative to dentures or partials. Dental implants replace missing teeth and are permanent.
Dental implants are root shaped metal cylinders made of titanium that allow for the replacement of missing teeth. The dental implants function as replacement roots, which provide a foundation for crowns, bridgework and dentures.
Dental implants are very strong, stable and durable and will last many years, but on occasion they may need to be re-tightened or replaced due to normal wear.
Common Reasons For Dental Implants:
Replace one or more missing teeth without affecting adjacent teeth
Resolve joint pain or bite problems caused by shifting teeth
Restore a patient's confident smile
Restore chewing, speech and digestion
Restore or enhance facial tissues
Support a denture, making them more secure and comfortable